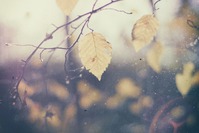 Kristen S.
"I am confident the reason I had the birth experience I wanted was because of Megan. Starting with her class, I learned just about everything one could expect during labor and delivery. She also taught me how to properly advocate for myself the day of delivery. The day of my birth, she not only helped keep me calm, but she also was there to coach my husband, while also assisting with a wide variety of pain management techniques. The most helpful probably being when I was in the tub and she was pouring water on my belly. I think the tub was the biggest relief from pain and I wouldn't have known it was an option at the hospital without Megan. Anytime I started to doubt myself, Megan was there to let me know I could do it."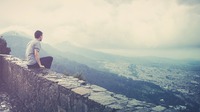 Erika C.
"Megan was the best doula these new parents could have ever hoped for. Our birth was long, difficult, and threw us some major curveballs, but Megan was a calm, patient expert who guided and supported us all the way through. I don't know what we would have done without her.
I could go on, but I think the fact that our newborn son's middle name is "Beckman" probably says everything you need to know about how much her service meant to our new family."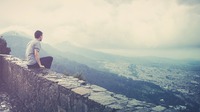 Samantha D.
"Megan used a lot of research to back her recommendations, but she never made me feel like I was pressured to choose a certain approach to any situation. She simply provided me with up to date evidence for any choices I would make. She used 'Spinning Babies' techniques with me which I think was very effective because I was easily able to push my baby out without any kind of medical assistance- which was my number one goal with this birth (aside from a healthy baby of course). All of her techniques were great. Up until transition, I handled the pain SO much better than my last birth. She really made me feel empowered- like I had control over what was happening to me. Her verbal cues helped me to remain calm and encouraged. And she really involved my husband to be an active participant as well, which made this experience such an intimate and wonderful bonding experience for us. She also picked up on my baby's cues for wanting to breastfeed before I did, and she helped to make sure we had a good latch. (My lactation consultant the next day complimented me for how I had him latch- which was all thanks to Megan.) All in all, I had an amazing birth experience and I give her so much credit for this. She really helped so much, and as instrumental to me having what I think truly as a perfect birth experience for me."
Jessica Z.
"My husband and I had the pleasure of receiving private birth classes by Megan Beckman in our home. We had taken a birth class in the past before our first child was born. As "second time parents", we felt like we already knew all there was to know about the birth process before doing these classes with Megan, but her classes proved this to be untrue. What we discovered is not all birth classes are created equal! We were truly impressed with Megan's preparation, her extensive knowledge of the entire laboring process, and her thorough understanding of a women's rights in a hospital.
The curriculum Megan uses is not only up to date, but is evidence based as well as inclusive of all birthing options, revolving around having a birth experience you are comfortable with and that leaves you feeling empowered.
We are SO happy we decided to take Megan's birth class despite already have taken one before, because we were pleasantly surprised with how much we learned that wasn't covered in our previous class. We were very impressed with the entire experience! If you are looking for a quality birth class or a highly qualified doula, we highly recommend Megan Beckman, Brilliant Beginning Birth Services!"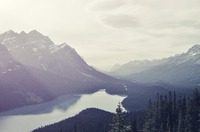 Tony D.
"My wife and I took Megan's Birth Chemistry class. It was empowering and very informative. After taking her class we decided to ask her to be our doula. We were so glad that she could help us during my wife's successful VBAC with our second child. Five stars!"
K.O.
"Without a doubt, Megan gave me the strength and support to have the birth experience I wanted. As my due date approached, I had a lot of doubts and uncertainty about whether I could mentally and physically make it through childbirth without interventions for pain. Megan made me believe I could do it. Her calming, supportive, knowledgeable presence made all the difference. I'm still amazed when I think about the day I brought my daughter in the world - and I'm so glad Megan was by my side every step of the way. I recommend her wholeheartedly!"
Deborah M., BSN, RN
Nebraska Medicine Labor & Delivery
"As a labor nurse with more than fifteen years experience, I have many opportunities to see doulas in action, and the truth is there are very few doulas who truly excel in their work, and when I see one, I feel the need to write them a letter of recommendation.
Megan has impressed me throughout the day with her continual attentiveness to the patient, making sure that she was changing positions as necessary. She provided amazing labor support, offering counter pressure, comfort, changing pads/chux, and assisting with anything and everything that would make this patient's birth journey a positive one."
Sapphire K.
"I never would have thought that I wanted a doula for my birth experience, but I am so thankful that I had Megan from Brilliant Beginnings Birth Services! From the beginning Megan was super professional, relate-able, and very knowledgeable. I was able to have multiple visits with her during my pregnancy and when I found out that I would have to be induced due to complications, she was super encouraging that I could still have a natural birth.
During my labor Megan was able to give me relief by doing the double hip squeeze to help with contractions and also brought along a birthing ball that helped me deal with my contractions. She stayed after I had the baby to ensure that I and the baby were okay, then she also came by a week or so later for our post natal visit.
She was available for me when I had questions or concerns after having the baby and checked in on me even just to say hi. I would recommend her to anyone looking for doula services!"
Shira D.
"Wonderful, compassionate , knowledgeable, understanding and extremely supportive.
Truly, I could go on and on about Brilliant Beginnings Birth Services! They came into my life right in the nick of time. We had our first prenatal consultation three weeks before my due date. Then, believe it or not my baby was born early that very night.
This wasn't my first child, it was my 3rd, so I kind of knew what to expect with the delivery, I just wanted more support in the process. But it wasn't until I met with my Doula Megan and she explained to me the stages of childbirth that I felt more confident than ever.
During my delivery it was Megan's words that guided me through the process. So, for the first time I had a completely natural birth with no interventions!!! On top of that I felt in control of my birthing room and my experience.
Brilliant Beginnings Birth Services also offered me unlimited prenatal support via phone, text and email. Megan provided me priceless tips and tricks with breastfeeding and postpartum support in my home, which was priceless. Again, I would recommend their services to friends, family and everyone.
Thank you Brilliant Beginnings."


If you're happy with your experience, leave a comment!